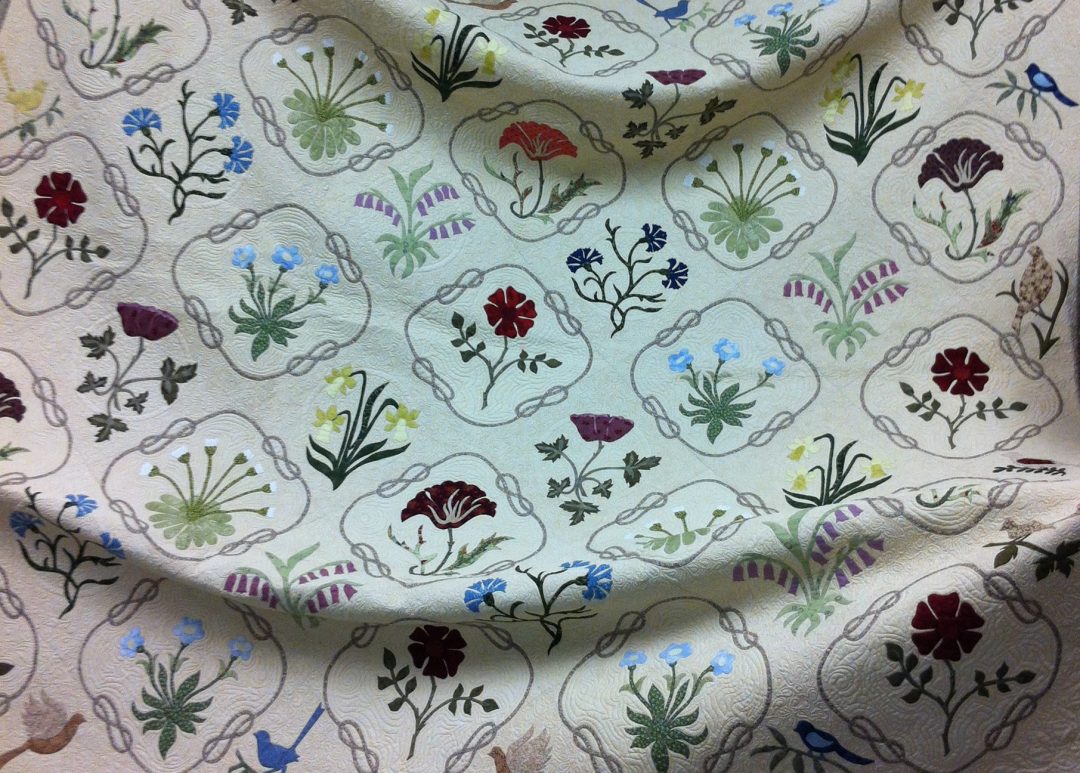 March 2017
Showcase a Member
Thank you to Bronwyn Goldsmith for your presentation of your quilting journey tonight.  Bronwyn brought along some beautiful quilts to share and some very interesting stories about how some of her quilts have evolved.  Bronwyn is certainly the champion of recycling elements of old projects into new quilts and wall hangings.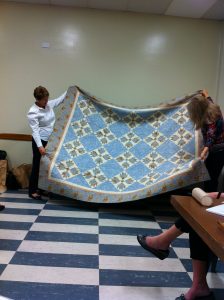 Your history of the Cherrybrook Quilt group was also fascinating.  Thank you for keeping this history.
Show & Tell
Kim is busily working on her Sue Spago BOM and has completed even more blocks – she is certainly on a roll. Kim also brought along her completed Hope Blooms quilt top.
Jill has designed and made a vibrant 1960's midi skirt with bright panels in yellow and mustard colours.  She has made this to wear to a 1960's party. 
CQI Block of the Month
Several ladies brought along their completed blocks, and works in progress. It is wonderful to see how many people are participating in this program each month.  
The next block(s) were then revealed and the patterns handed out.  Thank you Karen.