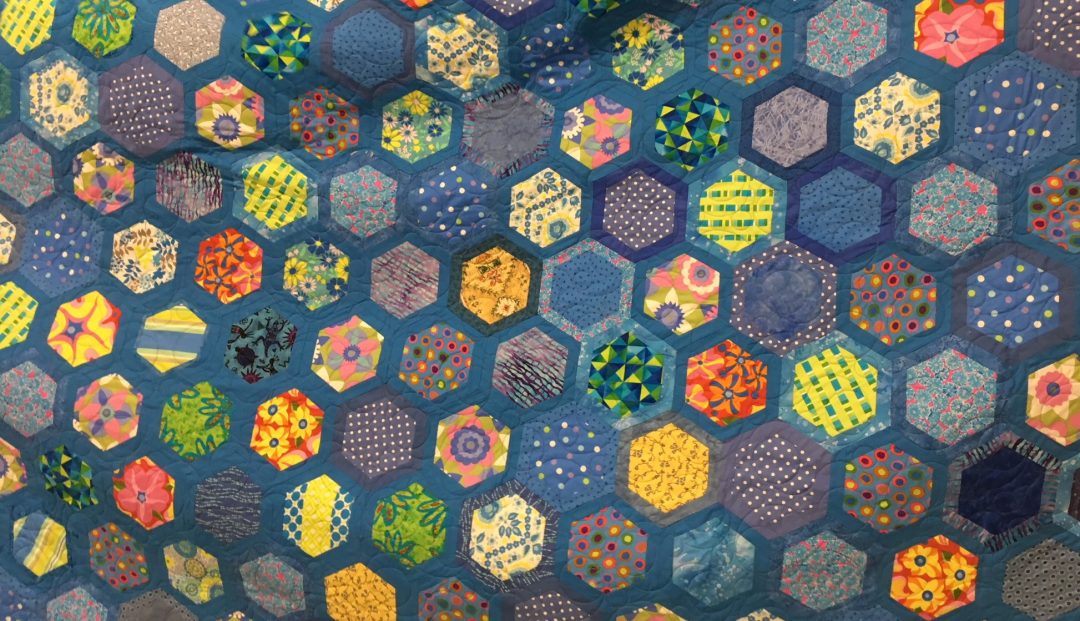 May 2018
Jeanette handed out kits and instructions for a temari ball workshop that we are holding at our August meeting. We had to do about an hours worth of preparation wrapping the balls with thread and we were given homework to 'mark' the ball with metallic thread before we learn to decorate them at the workshop.
Lyn organised a viewing of  the QuiltNSW's quilt challenge. The quilts were premiered at the Annual General Meeting and then form part of a travelling suitcase exhibition. The 2017 Challenge theme is Remember.
These quilts were placed 1st, 2nd and 3rd
and these quilts received a judges commendation and the last one received the viewers choice.
Show & Tell
Sue showed us her completed t-shirt quilt which she had started at the Ferndale weekend away.
Cheridan made a floral needle keeper and hussif.
Jill made a flannelette quilt for a baby.
Lyn showed us a colourful hexagon quilt which she made for her granddaughter.