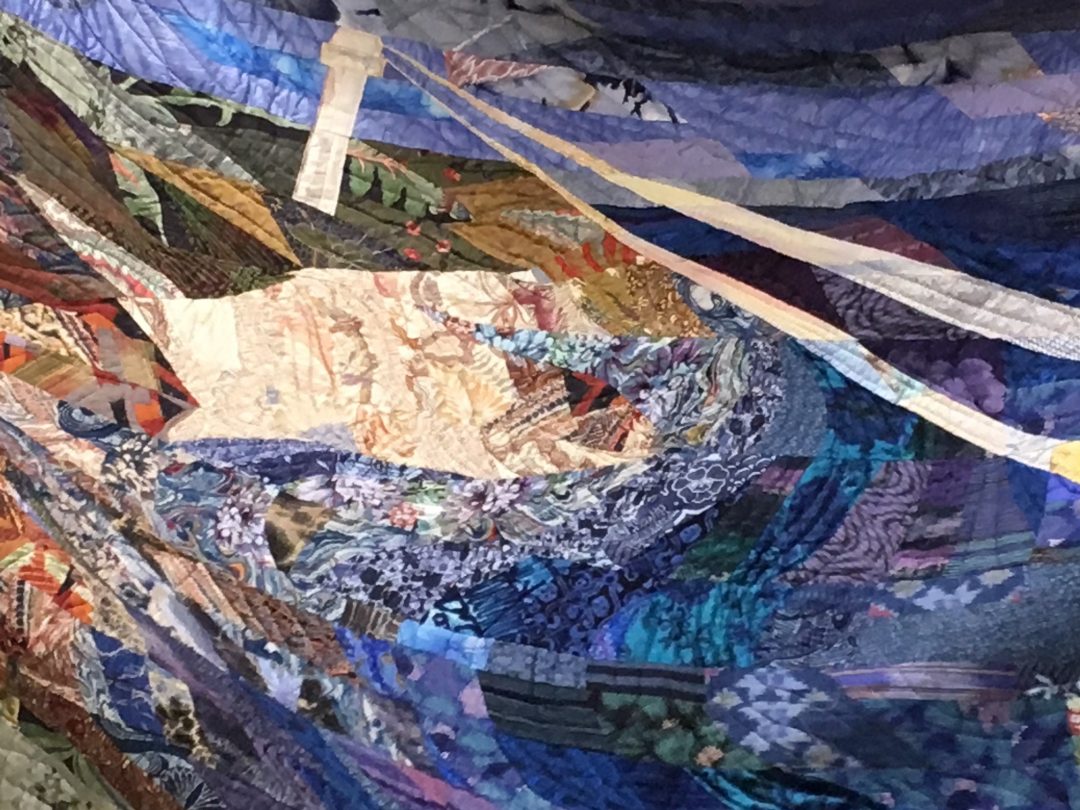 June 2018
Fabric artisan, fibre artist and quilter Trudy Billingsley came to our meeting and gave a talk about her creative journey.
She began making traditional quilts with skills learned in Canada in the early 80's.
Trudy's love of the Australian landscape's brilliant colours and the character of its people, have been strong influences on her working style.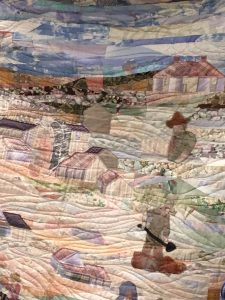 Trudy's methods of working have been self-developed. By using a wide variety of fabrics and found fragments, silks, cottons, chintz, wool, and threads, she manipulates and moulds her materials to create the textural effect needed to embellish a garment or fibre wall piece.
Trudy had an exhibition in Paddington called Stitched Dialogue. She made a series of dolls with embroidered faces layered with embroidered chiffon.
This doll was made with punk work knitting and embroidery.
Memories and sketches from numerous journeys and family holidays have served as an endless source of design ideas for her creative wearable art and fashion accessories.
She started making fabric books as a record of her work – pieces of embroidery and examples of work collected from workshops done over her sewing career.
These capes were made while teaching costume construction at Nida. This cape was inspired by the forest floor.
This jacket was based on chain mail seen in Italy and the blue cape was inspired by the barrier reef.
Show & Tell
Sue completed a cute quilt for Darcy.
Jill made a tote bag.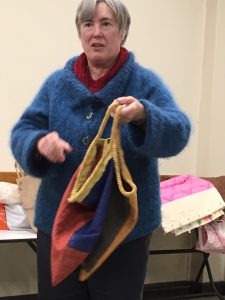 Annie made up three beaded Christmas decoration kits.
Judith made a small wall hanging with silks from Jill's bridal party.
Heather started making quilts at Ferndale in May and has almost completed three. Well done.
Pam showed us that mindful cutting of a single fabric can create a striking quilt.
Elsa finished her pastel nine patch quilt top started at Ferndale.