February 2019 – Monica Poole
Several members of CQI attended a Monica Poole workshop for a bag making 2 day workshop at Lynne's home in early February. We all had a wonderful time learning new and interesting techniques.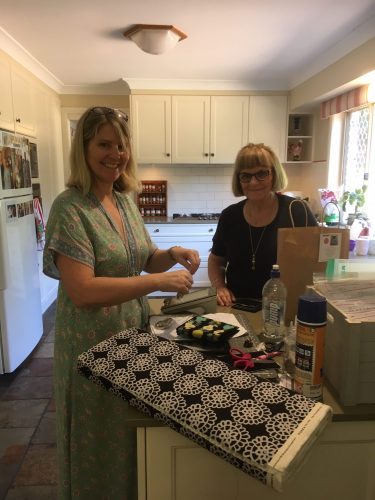 Most of us completed our bags over the weekend.
Thank you Monica for a  wonderful weekend.