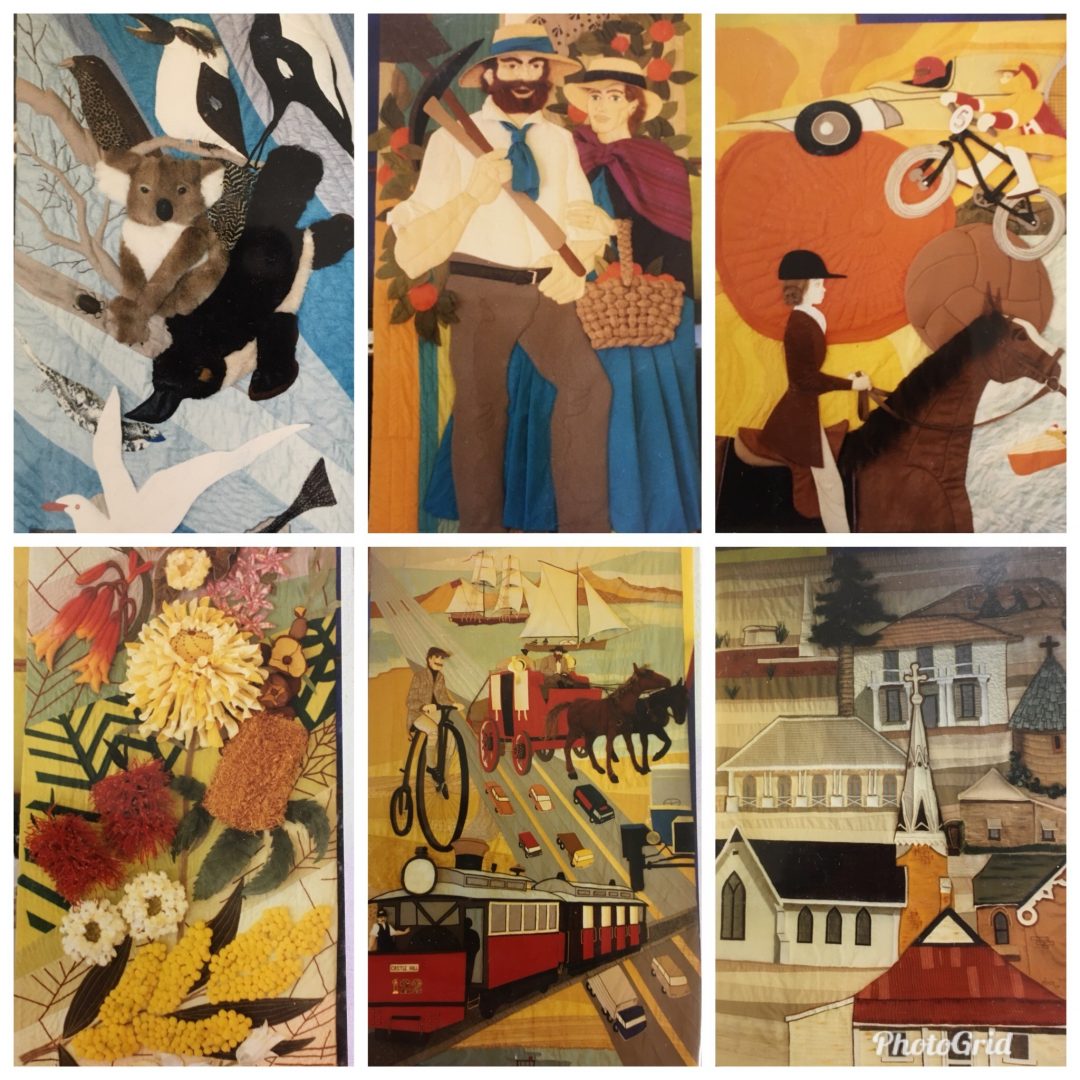 April 2019
At this month's meeting Bronwyn presented a history of the Cherrybrook Quilters Inc to the members. She has gone to a lot of trouble to compile the information and photos.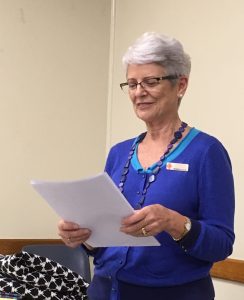 She reminded us that Cherrybrook Quilters were formed in February 1982. In 1983, the first display of members work was held. The aim was to showcase the variety of talent in the group, to create a goal for completing work and to raise funds for a worthy cause in our local community. Quilts and embroidery were displayed to perfection in the lovely home of Marjorie Horwood. Below are some beautiful quilts made by Marjorie.
Between 1985 and 1987 Cherrybrook Quilters, with 40 members, were commissioned to make a series of large wall hangings for The Hills Shire Council, as part of Australia's Bicentenary celebrations. Six panels were designed by local graphic artist Graham Wade, each focusing on a different aspect of the shire, including the people, past and present, activities enjoyed in the shire, significant buildings, transport, flora and fauna. More than 3000 hours of stitching, a great variety of fabrics, threads and techniques were used, to complete the panels. For this contribution to bicentenary celebrations, Cherrybrook Quilters were awarded a silver medallion by The Australian Womens' Weekly in their "Women Celebrate 88" programme.
In 1993 the inaugural "Marjorie Horwood Award for Quilting Excellence" was presented. Each year since, at the December meeting, members vote for a quilt displaying outstanding workmanship. Following are several quilts that have won the Marjorie Horwood award.
Valerie Whitcomb – 1993
Jeanette Thompson (Marlow)  – 1997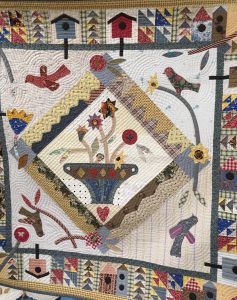 Valmai Moore – 1999
Jean Morton – 2001
Karen Matthews – 2009
Judy Lance – 2011
Karen Matthews – 2013 & 2015
Kim Dolan – 2016 & 2017
Lynne Anderson – 2018
Show & Tell
Rosemary presented some serviette holders and a circular holdall that she had made with our Christmas market in November in mind.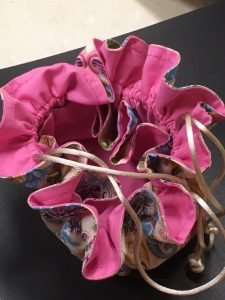 Sue, a visitor and friend of Kim's, showed us her cute baby quilt.
Heather made a quilt for one of her grandsons and a pink baby quilt.
Jill is in the process of completing a children's book.
Jeanette showed us her delightful teddy cushion.
Irene completed her intricate and detailed machine embroidered quilt and also a modern table runner
Julie-Ann pieced & quilted a " Cat in the Hat" quilt for her 5 month old grandson Sebastian and a Monica Poole designed Australian animal  quilt for her new grandson Luca due mid May.
Remember only 7.5 months to go till our quilt exhibition and Christmas market.