June 2021
Showcase a member
Dawn brought along some beautiful quilts to share and some very interesting stories about how some of her quilts have evolved. She also showed us some beautiful embroidery with intricate detail.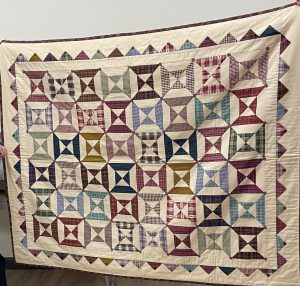 Show & Tell
Kim completed another block of her Woodland Whimsey BOM quilt by Under the Garden Moon.
Judith showed us her knitting
Annie made a cute daffodil brooch and table display for a work college who was getting married.