August 2016
August started with "Showcase a member" – where members of the group share a little of their lives and personal quilting journeys.
Liz was the first with some interesting facts about herself. Then she shared a couple of her favourite quilts  and embroideries that she had made.
Irene brought in some of her life's work in quilting.  What a prolific history of sewing!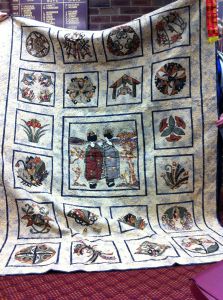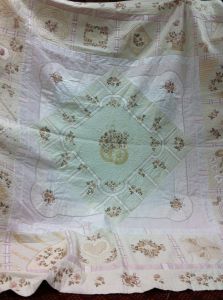 Show and Tell
Sue showed her beautiful Pink Peter Rabbit cross stitch quilt and a Wendy Williams designed wall hanging.
Rosemary showed a wonderful smocked dress.
Less than two weeks to go until the Quilt Exhibition.