October 2017
Monica Poole was our guest speaker this month. Monica said she started off as a professional fashion designer and has over 25 years of experience in designing and pattern drafting.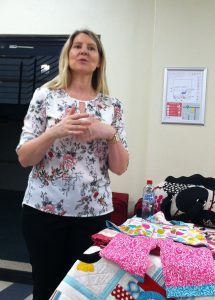 Monica is best known for her 'quilt as you go' technique that enables you to quilt each section of a quilt before joining the blocks together with a simple fully machined sewn method. Even the bindings are machine sewn with a 1″ wide modern finish which looks great.  The patterns are also great for jelly rolls and fat quarters.
In collaboration with her daughter Alaura, they have designed bags and several colourful applique animal patterns.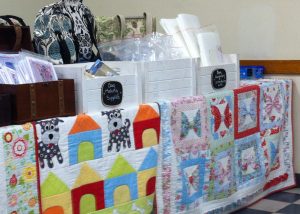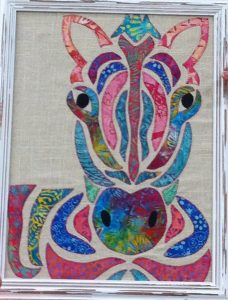 She also designs children and adult clothing patterns.
Show & Tell
Annie showed us her Monica Poole designed quilt 'Love Birds'.
Kathleen shared with us her completed little Hatched & Patched pencil case.
Rosemary brought her crocheted hexagon lap blanket which she made with left over wool from other projects.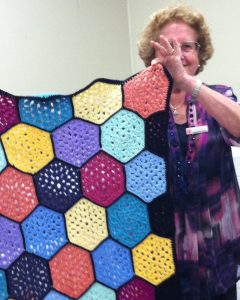 Irene showed her lovely completed wool applique blocks.