November 2017
At our November meeting Dawn taught us how to make little Santa Christmas ornaments. It was a fun evening with lots of laughter and chatter.
Show & Tell
Margaret showed us her very graphic modern black & white quilt.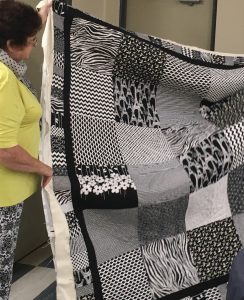 Rosemary shared her sweet little Monica Poole designed dress for her grand daughter and two finished quilts. Rosemary has been very busy.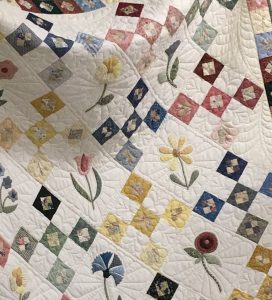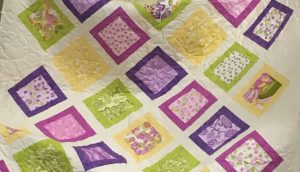 Kathleen showed us her Christmas table runner.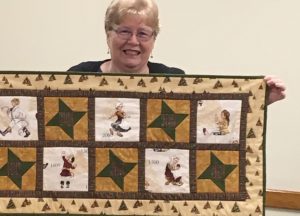 Judith completed another knitted trauma teddy for kids in hospital and showed us her "work in progress" doing English paper piecing.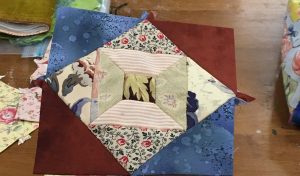 Judith also modelled her colourful and detailed jacket that she has just finished.
Jill brought her little embroidered book mark.